Success Stories –
Innovative ideas for your advantage
UCM develops solutions for fine cleaning processes with aqueous multi-stage ultrasonic cleaning lines. Customers from the medical and optical industry as well as manufacturers of tools, of components from the high purity and high tech industry and automotive supplier market trust in our technology and service.
Intro Text

High Tech & High Purity
UCM ultrasonic fine-cleaning system for research tasks
Maximum flexibility for the development of cleaning processes
In optimizing the diamond wire saw process for slicing silicon wafers or cutting other hard materials, cleaning is but a secondary matter. Or is it? For evaluation and further processing, the surfaces obtained should be free of contaminants – so on the one hand the cleaning media ought to be perfectly matched to other process media, while on the other a suitable cleaning process is required. With a view to developing both, a public call for tenders was held for the supply of a cleaning system on behalf of the Fraunhofer center of semiconductor materials technology (THM). The bid was won by a custom-built UCM ultrasonic fine-cleaning system providing maximum flexibility.

Fraunhofer THM is a joint department of the Fraunhofer Institute for Solar Energy Systems (ISE) and the Frauhofer Institute for Integrated Systems and Device Technology (IISB). Based in Freiberg/Saxony, THM is dedicated to the production and separation of crystalline materials. It assists companies in handling industrial contracts and publicly funded projects by contributing its expertise in material preparation, machining and characterization – including issues such as crystal growth and epitaxy, wafer formation, and development of suitable consumables for upstream and downstream processes such as, e.g., cleaning. The two last-mentioned tasks, along with material characterization, fall into the remit of the working group on wafering. The latter's activities comprise the optimization of diamond wire saw processes, the main applications of which still lie in making wafers for the photovoltaics and semiconductor industries today. "Compared to the conventional sawing process relying on abrasive grit suspended in a carrier fluid (slurry), diamond wire sawing is much faster, and with a decline in the prices of diamond wire the technology can yield not just time gains but also cost advantages", comments Dr. Rajko Buchwald, Project Manager in the Wafering Department. Other application fields for this sawing technology lie in the cutting of hard materials such as ceramics, glass, sapphire and porous or sintered materials.
Particle sizes of less than 1 µm
Another difference to conventional sawing lies in the residues present on the surfaces of the sawn wafers. Apart from deposits of the sawing coolant, these are particles which, in 99% of cases, lie in the under 1 µm size range. Hence, they are markedly more difficult to remove than particles left from the slurry sawing process which measure 4 µm on average, and the use of water as the main coolant constituant further compounds this challenge. As such contamination cannot be adequately removed with a standard system, THM needed a highly flexible cleaning solution adapted to its special research and development needs. Key specification criteria called for a 6-tank system configuration, a dryer, an ultrasound system supporting different frequencies, plus the ability to work with different cleaning media and water qualities. The main focus lay on an absolutely free programmability, versatility in using the tanks, and an exceptionally compact design in view of limited space availability. With this requirement profile, the project was put out to public tender. Among the bidders, UCM AG of Switzerland, a SBS Ecoclean Group company, scooped up the contract.
Optimum equipment for process development
The ultrasound cleaning system comprises three cleaning and three rinsing stations, with each tank being assignable to both cleaning and rinsing. The tanks are designed to support the use of municipal, demineralized or ultra-pure water; they are connected to their own filter circuit and comprise conductivity measuring probes. In addition, they are equipped with heating and cooling so that the cleaning process can be performed within a defined temperature range. Another particularity of this system is that each of the three water qualities mentioned above can be heated separately using a high-grade steel continuous-flow water heater.

In each tank the medium is supplied from below, moves to the top and then overflows on all sides. This technology, developed by UCM for ultra-fine cleaning applications, ensures a very good and uniform treatment of the wafers. At the same time, the overflow feature guarantees that all removed particles and residue will get reliably conveyed out of the tank at once. Re-contamination of the substrates during withdrawal, as well as the formation of dirt pockets in the tanks will thus be prevented.
Three of the tanks are fitted with integrated multi-frequency ultrasound devices in the bottom and at the sides. This way, different frequencies can be applied to the wafers successively in the cleaning process. For the cleaning treatment the product is placed in special carriers holding 100 wafers each.

Thus, in the first cleaning step where major amounts of particles and dirt need to be removed, it is possible to use 25, 40 and 50 kHz, for instance. In the second tank, ultrasound frequencies of 40, 80 and 120 kHz might be applied, whereas 80, 120 and 250 kHz can then be adopted for the third tank. The wafer cleaning sequence is freely programmable. In the same way, the user can set the temperature, the ultrasound power and the product dwell time in each tank, which will be met with precision. Apart from the operating time of each ultrasonic transducer, an operating mode – continuous or pulsed – can likewise be defined for each. The controller provides a total of 16 program channels to this end. "Thanks to the system's free programmability and the use of separate ultrasound generators in each transducer bank, we can supply the ultrasound selectively in each tank, e.g., in a left – bottom – right sequence. This has the advantage of improving the media exposure of the wafers in the product carrier", Project Manager Dr. Rajko Buchwald explains.

The conductivity and pH level of all media are monitored continuously. For the vertical product movement, the number of strokes per defined interval can be preset via the frequency converter. Drying is performed on the capillary drying principle (lift-out) as well as by means of a downstream hot-air dryer. The process and tank parameters for each cleaning process are recorded in a CSV file. This ensures a highly accurate traceability and documentation of process sequences.
Free choice of cleaning medium
The cleaning medium, too, can be optimally adapted to the process. To this end, the UCM system in question supports the use of alkaline, neutral and acidic cleaning media. These are automatically supplied by metering units in each tank. In this field, THM cooperates with producers of specific coolants for the sawing process as well as with cleaning product manufacturers. The cleaning medium can thus be adapted perfectly to the coolant and vice versa.

"UCM has implemented our specifications in a really outstanding manner. We now possess a cleaning system which gives us full freedom in developing cleaning processes for diamond wire cut wafers and other material substrates", Dr. Rajko Buchwald concludes.

Author: Doris Schulz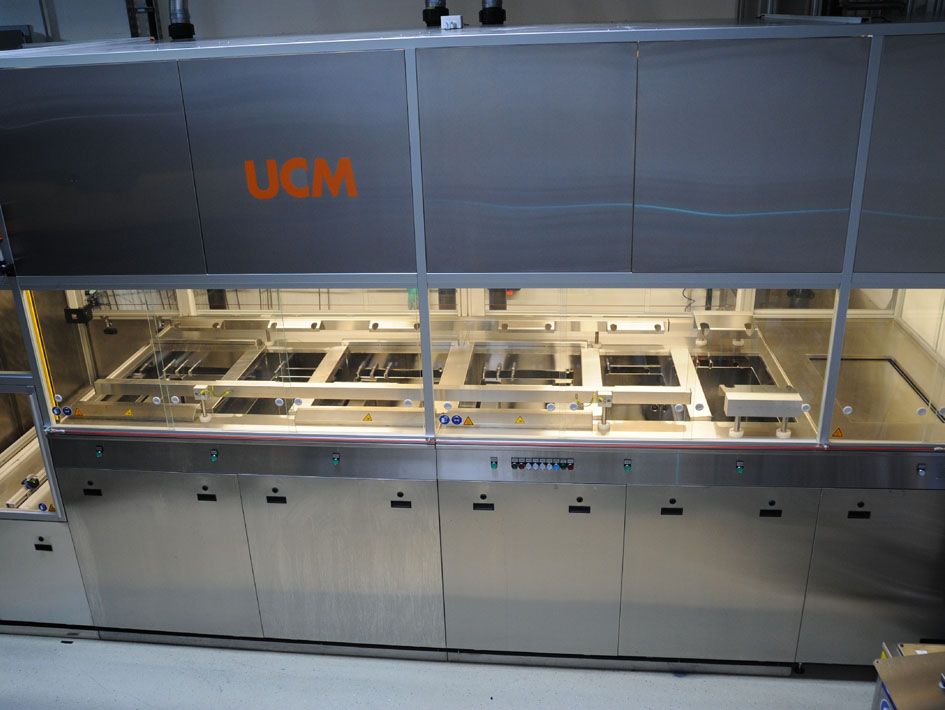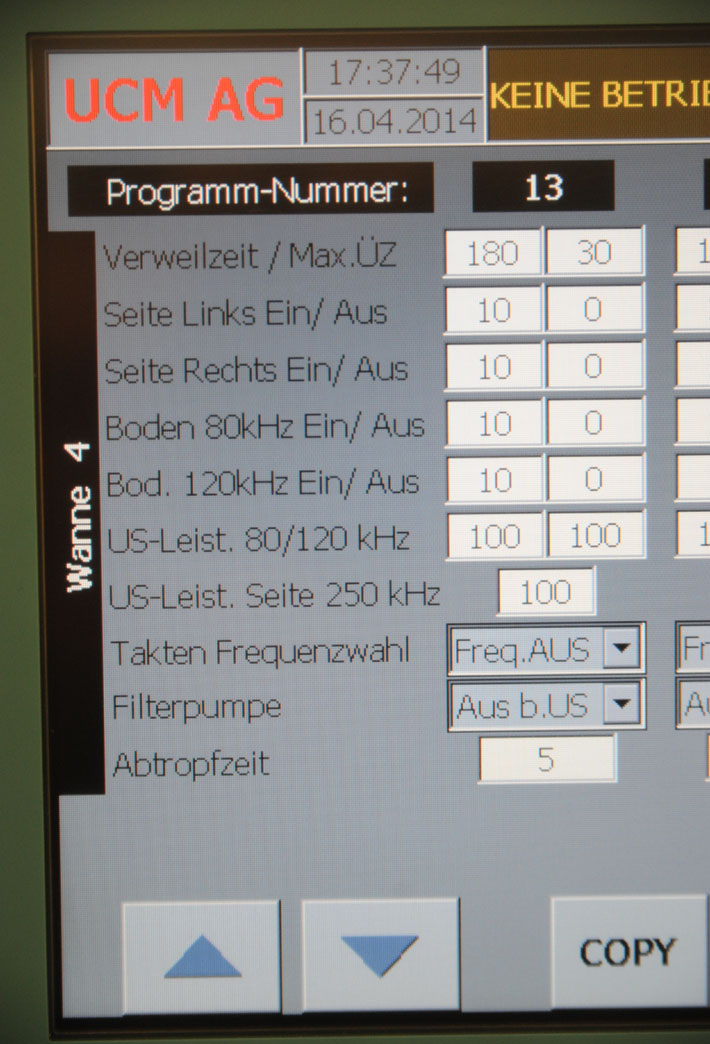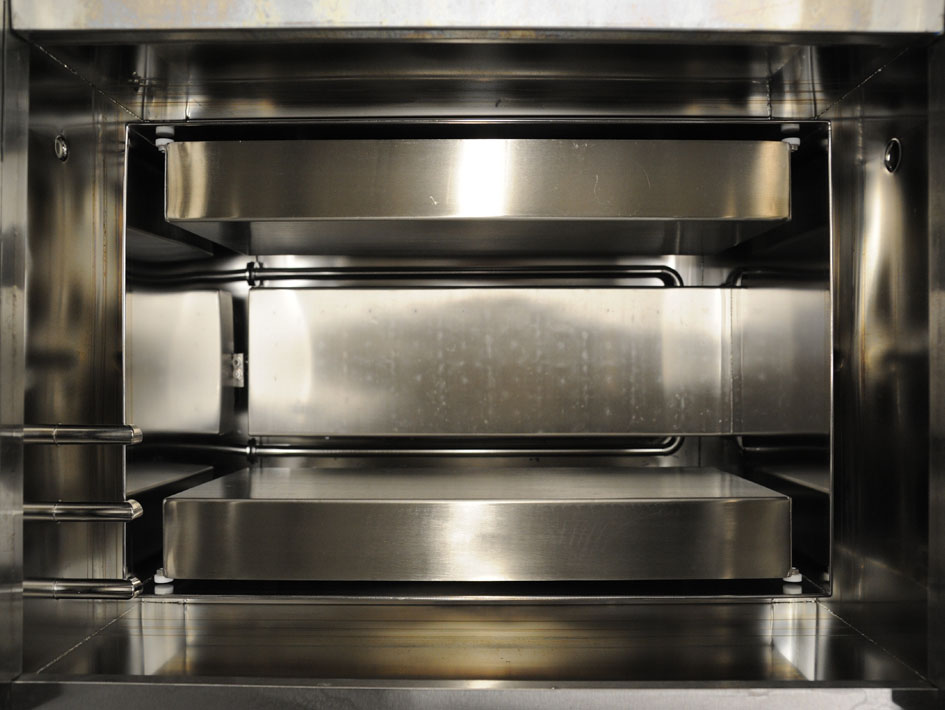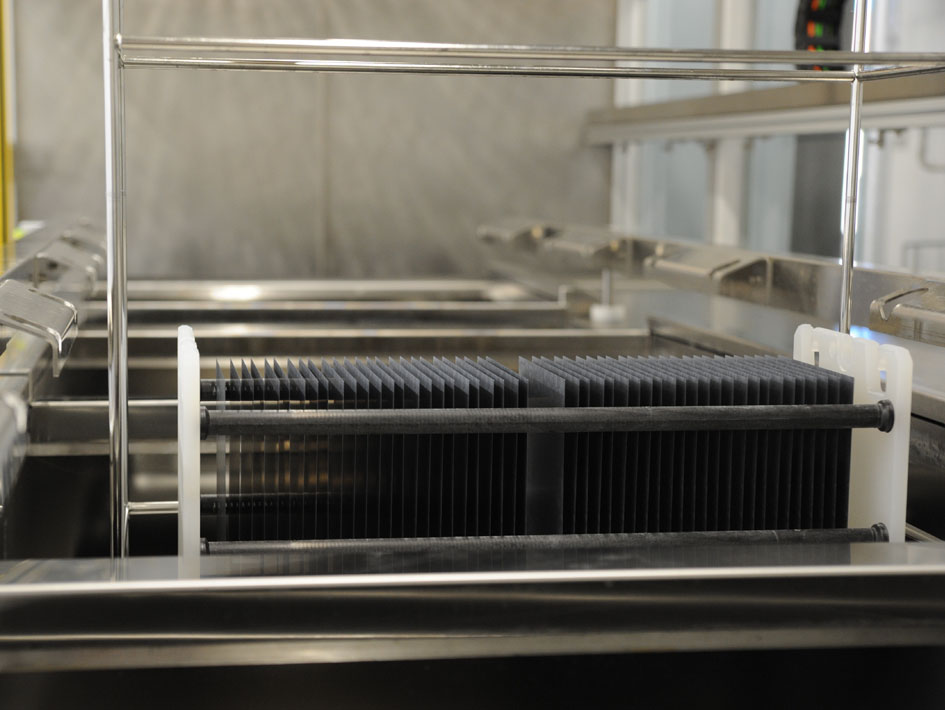 High Tech & High Purity

Medical Technology
A comprehensive cleaning solution for "critical" dental and medical products

Cleanliness adds value in medical equipment manufacturing
Products for use in dentistry and human medicine must meet the most exacting cleanliness standards – e.g., instruments classified as "critical" have to be sterile whenever they are used. In order to supply such items in an already sterilized state as an additional customer benefit, Gebr. Brasseler GmbH invested in a new cleaning and packaging facility that even includes a cleanroom. Around 12,000 different parts undergo in-process and final cleaning in an array of Ecoclean solvent-based cleaning systems and aqueous-type ultrasonic ultra-fine cleaning systems made by UCM AG.

The Komet trademark has its origin in 1923, when the Brasseler brothers founded the factory for dental drills bearing their name. Through innovation, precision and high quality, the company has evolved into a globally active manufacturer of medical instruments and equipment. Apart from instruments and systems for use in dentistry and dental technology, Brasseler GmbH & Co. KG's product portfolio also comprises rotary instruments for ENT and neurosurgery, arthroscopic shaver blades, and orthopedic surgery items such as saw blades, guide pins, cannulated screws and wires. Moreover, as a contract manufacturer, Komet makes customer-specific products for use in dental implantology as well as high-precision parts for diverse other branches of industry.

Reliable compliance with strictest cleanliness standards
Although its products are marketed in around 100 countries, the company conducts all development and manufacturing at its Lemgo site, relying on over 1,000 employees and around 1,000 production units. "In order to further improve our customer service, we invested in a new packaging concept and a cleanroom of around 250 sq.m. last year. This will enable us to produce up to 10 million instruments in sterile packaging for dental and medical uses each year. Our part cleaning operations had to be fully revamped as well in this context", reports Helge Neitzel, Head of Abrasive Instrument Manufacturing at Gebr. Brasseler.

Accordingly, high demands were placed on the new in-process and pre-packaging cleaning equipment. Apart from cleanliness, the specification called for high throughput and availability rates as well as for a flawless technical documentation. Given the diversity of parts and materials – the company produces around 12,000 different items made of carbide metal alloys, stainless-grade and other steels, ceramics and titanium – it was necessary to provide several solvent-based cleaning systems to perform cleaning between the individual process steps. "This allows us to segregate the material flows and hence, to prevent cross-contaminations", explains Marcus Becker, Cleaning Technology Group Leader at Gebr. Brasseler. Final product cleaning and the cleaning cycle ahead of product packaging in the cleanroom are performed with ultrasonic ultra-fine cleaning equipment using aqueous media. The company also thought it important to source both system types from the same manufacturer.
Cleaning trials and equipment technology tipped the scales
In quest of information relating to eligible equipment manufacturers, the project managers looked around at the parts2clean trade fair. Gebr. Brasseler then performed cleaning tests with six manufacturers. In the end the company opted for Ecoclean GmbH's solvent-based EcoCbase P2 and Compact 70P cleaning systems. Both models use modified alcohol which removes both polar and non-polar contaminants from the product. Cleaning and drying operations are performed under vacuum, so no additional explosion protection is necessary. When it came to the multi-chamber systems for ultra-fine cleaning, the customer chose the solution proposed by the Swiss UCM AG, a Ecoclean group company. "What mattered to us was the overall package – the advice received, the cleaning test results, equipment design and technology, the service network, and the price/performance ratio. Their offering matched our expectations exactly", Helge Neitzel justifies his company's decision.
Reproducible, fast and efficient solvent-based cleaning
Following diverse processing steps such as machining, grinding and coating, approx. 950,000 parts pass the solvent-based cleaning processes in two shifts every day. The control units can store eight cleaning programs each, selectable via a bar code depending on the cleaning step.

For reliable removal of the various contaminants – e.g., machining oil, grease or abrasive residue, chips, particles and chemicals from the galvanizing process – the systems possess two flooding tanks each for the pre-cleaning and main cleaning/degreasing operations. Additional steam degreasing features and ultrasound units ensure that the level of cleanliness required for the next downstream operation will be achieved reproducibly and efficiently. "And all this is performed in short treatment cycles. This is due, on the one hand, to the high vacuum power. On the other hand, the work chamber is filled very quickly thanks to the powerful pumps and large-diameter piping. Indeed, this is a point on which the Ecoclean systems distinguished themselves from competition", Marcus Becker adds.

Effective reconditioning of the solvent through continuous distillation plus full-flow and bypass filtration likewise contribute to the high cleaning quality. Some filters are equipped with magnetic inserts which improve the retention of metal chips.
Final cleaning with direct transfer into the cleanroom
Among ultrasound-based multichamber systems for ultra-fine cleaning, Brasseler was particularly impressed by the four-sided overflow feature developed by UCM, which is used on all tanks. In every tank, the cleaning or rinsing fluid is introduced from below, moves upwards, and then flows out over the rim on all sides. Foreign matter and particles are thus discharged from the tank without delay. This ensures an intense cleaning treatment of the product while also preventing re-contamination when the parts are lifted out of the bath.

"We found this feature on no other manufacturer's product. A further detail we liked about UCM's system are the so-called medicinal trays. Due to their special design, they prevent disease agents from accumulating and settling in the trays from where they might then contaminate the parts to be cleaned," Marcus Becker explains. The quality of the cleaning and rinsing baths is permanently monitored by sensors, even on ultra-fine cleaning processes.

In order to ensure that the segregation of materials achieved at the in-process cleaning level via the use of multiple cleaning lines will be maintained in final cleaning as well, the first cleaning stage comprises three tanks. These are followed by a rinse process, another cleaning step, and three rinsing steps of which the last two are carried out with de-mineralized water. To prevent any re-contamination of the parts in the hot-air drying process, the dryers are equipped with HEPA filters.

The 'pre-packaging cleaning' system is virtually identical. Here, the first cleaning step is carried out in a tray, irrespective of product material. In addition to the HEPA filters, laminar flow boxes are fitted above the last rinsing stage and the dryers. Moreover, the cleaning system and its conveyor unit are fully enclosed to ensure the cleanliness of all products entering the cleanroom.

For their intermediate and final cleaning processes, Gebr. Brasseler work with 16 cleaning programs in each case. Programs are selected via a bar code on the product routing documents, which is read by a scanner. "We can combine up to twelve orders in one batch. The control software checks automatically if all parts are to be cleaned by the same program. If this is not the case, an alarm signal is issued and the process cannot be started", Marcus Becker explains.
Equipment qualification, process development and validation
Except for one solvent-based system, all new cleaning equipment was qualified in compliance with EU and FDA (U.S. Food and Drug Administration) rules and the cleaning processes were validated accordingly. "Ecoclean and UCM cooperated with us in carrying out the necessary DQ, IQ and OQ qualification steps and in preparing the requisite documentation. They also helped us develop the diverse cleaning processes. Actually, the new equipment provides us with cleaning capabilities which exceed our current needs. We consider this an investment in the future, just like the new packaging solution and the cleanroom. It all helps us to further expand our market position," Helge Neitzel concludes.

Author: Doris Schulz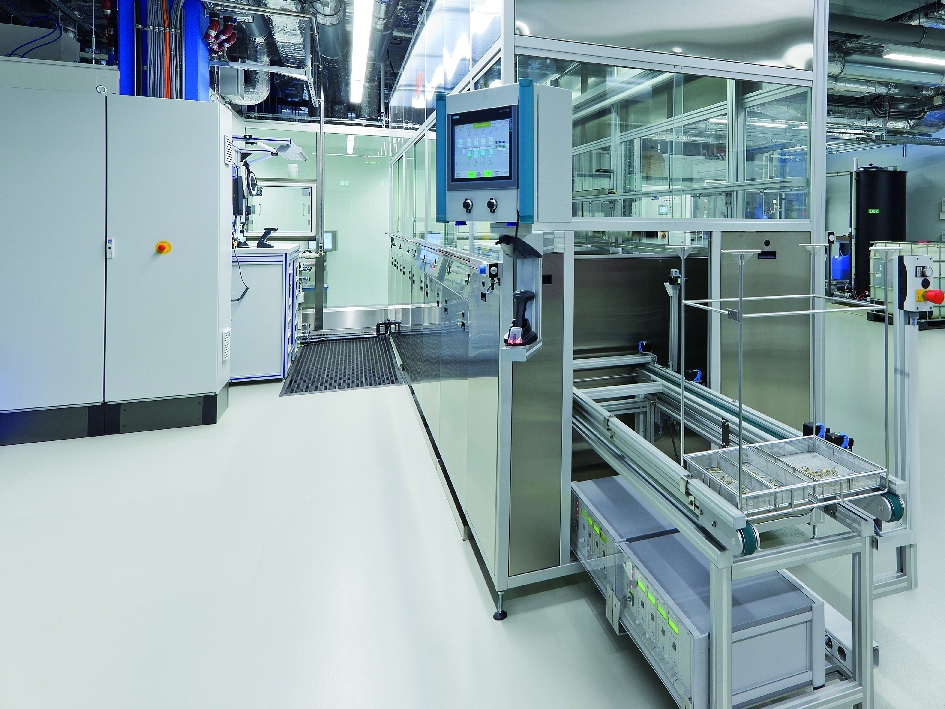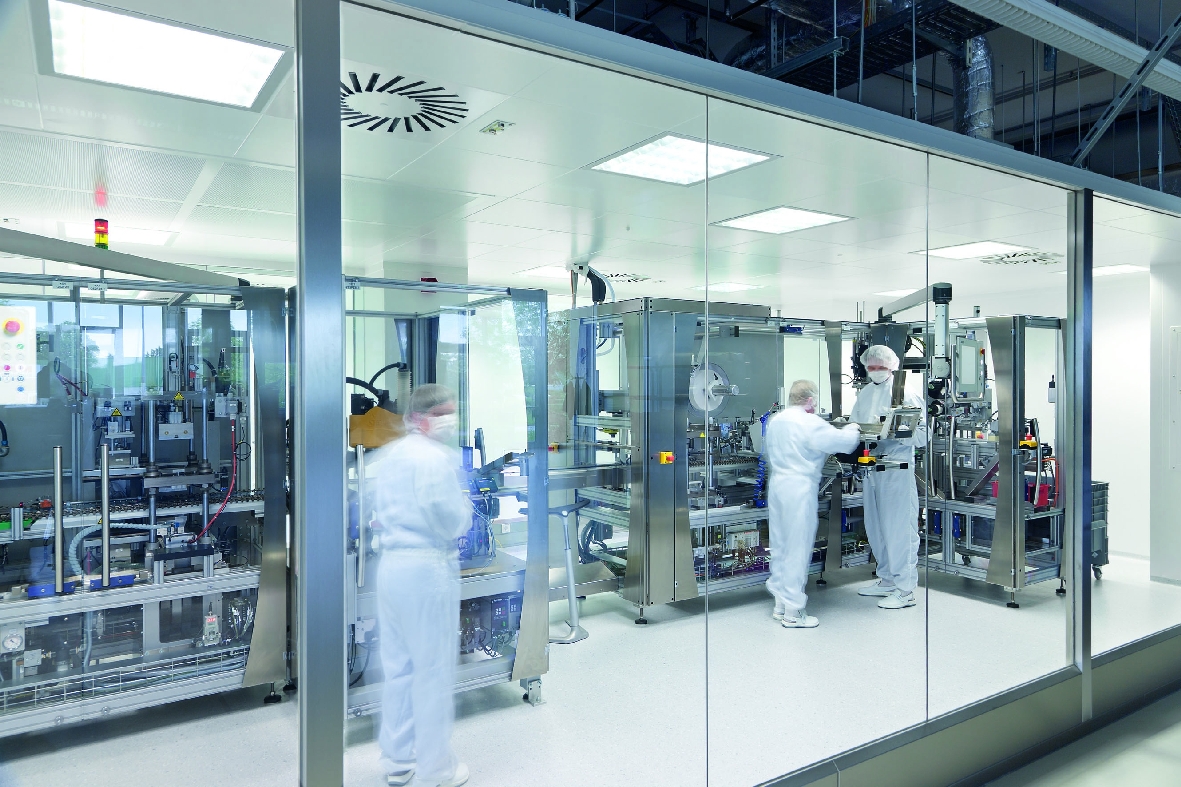 Medical Technology

Precision Optics
Highly versatile ultrasonic system for dependable final cleaning of microstructures

No particle larger than 1 µm
Technological advances in the field of microstructures and the need to process larger substrates called for the installation of a new final cleaning system at POG Präzisionsoptik Gera. The equipment solution proposed by UCM AG won the customer's approval. It makes it possible to clean both untreated wafers as well as structured and coated substrates. The cleanliness specification stipulating "no particle larger than 1 µm" is reliably fulfilled.

When the Zeiss Works in Gera/Germany were closed down in 1991, a group of former high-level executives led a management buyout to preserve and develop the long tradition of optical manufacturing at Gera, thus marking the birth of POG Präzisionsoptik Gera GmbH. Today, the company has 140 employees. It develops and produces, on the one hand, custom optical precision parts, components and devices for the entire optical range of the spectrum. These items are used by customers all over the world in the fields of mechanical engineering, measuring technology, industrial image processing, medical equipment, laser technology, and the semiconductors and aerospace industries. On the other hand, the company has gained international renown as a manufacturer of both standardized and custom optical microstructures, e.g., net grid and scale graticules, USAF resolution targets, pinhole apertures and calibration targets. In this segment, POG can handle all development and production process in-house. "We recently expanded our fabrication of microstructures in terms of both the range of technological options and the size of substrates we are capable of handling. Consequently, a new final cleaning system was needed", reports Jan Schubach, one of POG's managing directors.

Maximum cleanliness is required
POG's optical microstructures are made chiefly from B 270 glass and quartz glass, as well as from ceramic and glass-ceramic substrates. A final cleaning step designed to remove dust, ultra-fine residue of polishing products and fingerprints is mandatory both with untreated substrates and after adding the structure and coating. Since the structures applied to the substrates measure only 2 µm in some cases, the cleanliness specification requires that no particle should be larger than 1 µm. POG developed a solution for these very exacting cleaning tasks jointly with an external consultant while discussing its technology with various equipment makers.


One versatile cleaning system instead of multiple special types
"We were looking at different cleaning concepts for special uses such as cleaning masks or a specific substrate configuration for the semiconductor industry. In all likelihood, we would have needed three different systems to meet our needs. This prompted us to get in touch with UCM. We already possessed one cleaning system from this equipment maker, and our consultant, too, had gathered good experience with the company in another project", Jan Schubach explains. Swiss UCM AG, a member of the Ecoclean Group, revised and adapted the equipment concept together with POG and the consultant. "UCM addressed our proposals very flexibly, drawing on their own extensive experience in the manufacture of cleaning systems for optical products", the managing director remembers.

The new ultrasonic cleaning line comprises a total of eleven stations, including seven immersion tanks. These are designed for the following process steps: wet loading, cleaning with multi-frequency ultrasound (40 and 80 kHz), megasonic cleaning, rinsing, fine-rinsing, infrared drying over an indexing belt conveyor, and unloading.

The wet loading operation and all cleaning and rinsing processes are performed with demin. (fully demineralized) water. Depending on the cleaning program, the rinse water is used in a cascade loop, discarded, or passed to a separate drain. This method contributes to the high cleaning quality, as does the four-sided overflow feature developed by UCM which is used on all tanks. The cleaning or rinsing fluid enters the tanks from below, moves upwards and then exits by overflow on all sides. As a result, foreign matter removed from the product will be discharged from the tanks straight away. This avoids re-contamination during unloading of parts while also preventing the formation of dirt pockets in the tanks. In addition, the substrates are treated very thoroughly and uniformly.

The rinse tanks come with another special design feature. Water is pumped into these tanks at high pressure so as to cause turbulence. This suffices, in conjunction with the product movement, to rinse the substrates without ultrasonic assistance at present. However, the mechanical equipment and control system are both prepared to support a future integration of ultrasound so that the user will be able to respond quickly and flexibly should more exacting demands arise.
Fully automatic cleaning in a cleanroom
The cleaning system is integrated into a cleanroom. The substrates to be treated, measuring up to 10 inches in size, are placed manually in the system's handling racks in special cassettes. The operator then selects the appropriate part-specific cleaning program. This is stored in the system's controller and determines which stations will be used in each case and which treatment parameters – e.g., ultrasonic power and frequency, dwell time – should be set for each tank. In order to ensure accurate compliance with the defined treatment duration at each station, the flexible control system supports an input of "priority times". "We are currently working with 10 programs for the diverse substrates and have been achieving excellent results with all cleaning tasks from the very start. The cleaning system has been operating smoothly since its handover in March 2015. Indeed, we haven't seen any of the teething troubles usually encountered with such complex equipment", Jan Schubach notes with satisfaction.


Author: Doris Schulz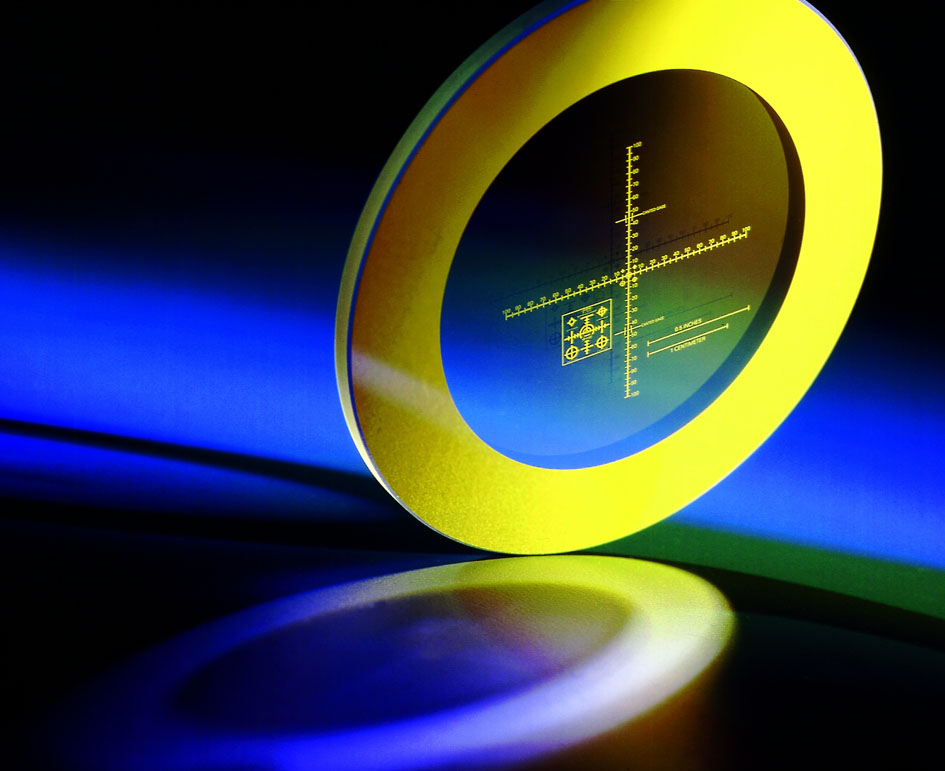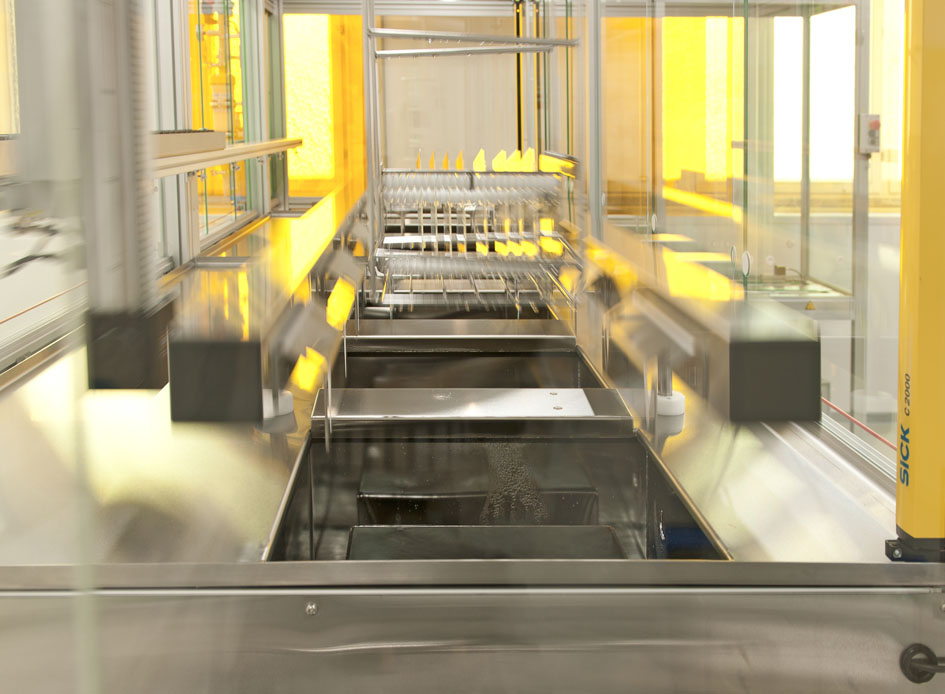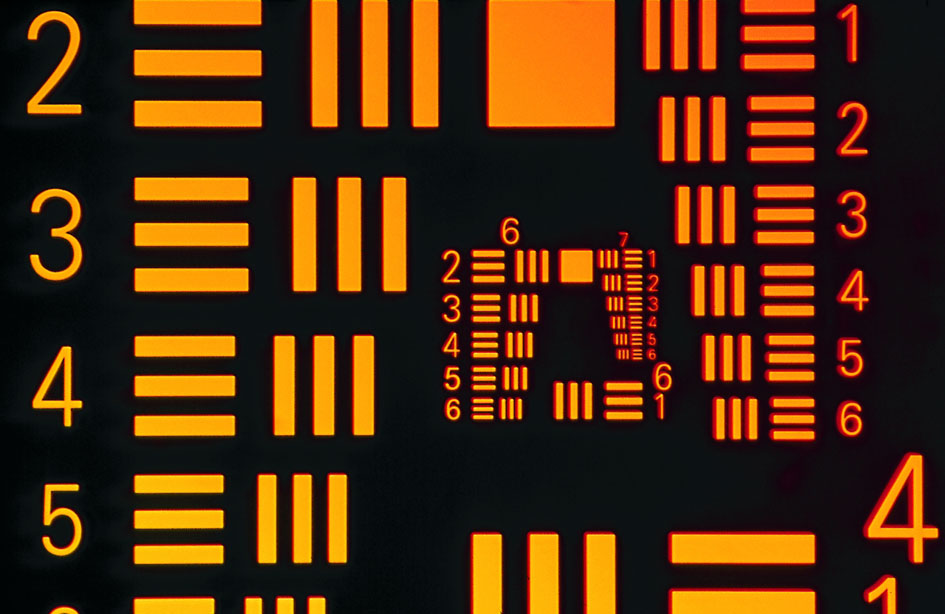 Precision Optics

Tools
Ultrasound-based fine cleaning of carbide and high-speed steel cutting tools

A cleaning process for optimum coating adhesion
In machining technology, the trend is towards ever increasing speeds, accuracy and tool life – and the KOMET GROUP addresses these requirements with innovative tool developments relating to, e.g., indexable inserts, drills and the associated coatings. A special cleaning process developed by UCM AG of Switzerland helps to optimize coating adhesion.

Established in 1918, the KOMET GROUP is a leading full-range supplier of high-precision tools and an internationally acknowledged technology and innovation expert. The group headquartered in Besigheim/Germany views itself not just as a toolmaker but as a creative partner covering the entire machining process chain. Its core competences lie in the development, manufacture and sale of customer-focused solutions and forward-looking services meeting worldwide demand from, e.g., companies in the automotive and aircraft manufacturing, mechanical engineering, shipbuilding and agricultural equipment industries as well as from the energy technology sector. The KOMET GROUP serves their needs with the aid of 22 subsidiary companies and 50 agencies around the globe.

Cleaning – a critical determinant for coating quality
The cost-efficiency, productivity, precision and durability of machine cutting tools are key criteria in KOMET's development work. To achieve such performance the company relies on advanced production technologies. On the other hand, it employs new alloys and materials as well as coatings applied by the PVD and CVD processes. For optimum adhesion of the coating layer, the parts are subjected to aqueous cleaning before the coating is applied. This involves the residue-free removal of contaminants from prior machining processes, e.g., oils, emulsions, polishing pastes, chips and abraded particles. A cleaning system fitting this bill was in place at the company's Cutting Materials product center where it handled indexable inserts and rotationally symmetric parts such as drilling, boring and ID turning tools made of carbide and high-speed steels. However, this system was getting on in years and prone to breakdowns, so it came up for replacement in 2012.

Not just equipment but a complete process
"In making our choice, it was important to us that the vendor should be knowledgeable about the task of cleaning cutting tools. Also, what we wanted was not just equipment but a complete cleaning process. The cleaning chemicals should preferably be available from our proven supplier, and the system should be appropriately equipped or the process parameters adjusted accordingly', reports Timo Maier, head of production grinding at the KOMET GROUP's Cutting Materials product center, who oversaw the "New Cleaning System" procurement project.

In the bid phase, five equipment manufacturers were involved and cleaning trials were conducted at two of them. The specification called for a "ready for coating" level of part cleanliness. Moreover, there had to be no corrosion of parts consisting of high-speed steel, nor any cobalt-leaching from carbide tools in the cleaning process.

The winning bid was presented by UCM AG of Switzerland, a SBS Ecoclean Group company. 'What convinced us about UCM, on the one hand, was the way their process was designed in cooperation with our existing chemicals supplier. On the other hand, we liked their high-grade mechanical engineering and the workmanship quality', Timo Maier justifies his company's decision.
Cleanliness "as needed" and extended bath life
The cleaning system devised by UCM comprises seven immersion tanks. Of these, two are used for cleaning with an alkaline and acidic fluid, respectively, one is for preservation of the high-speed steel parts and the remaining four are dedicated to rinsing operations. In the last rinse, de-mineralized water is used to obtain stainless part surfaces. Both cleaning tanks and the preservation tank are fitted with ultrasound units of variable output to match the specific part characteristics. 'Every cleaning station has its dedicated oil separator to remove film-type contaminants from the cleaning fluid straight away. This makes for a long bath life", adds Marius Knoll, head of KOMET GROUP's production coating and testing department which actually runs the cleaning system. Particulate matter is removed via cartridge filters.

Another feature contributing to the good cleaning performance and long bath life is the four-sided overflow system developed by UCM, which is used at all stations. In every tank, the cleaning or rinsing fluid is introduced from below, moves upwards, and then flows out over the rim on all sides. Foreign matter and particles dislodged from the product are thus discharged from the tank without delay. This avoids re-contamination when the parts are lifted out of the bath and prevents the formation of dirt pockets in the tanks. At the same time, a uniform and intense cleaning action is thus ensured. The parts are dried with hot air.
Fully automatic operation – for high throughput
Indexable inserts and boring tools are arranged in part carriers for the cleaning cycle. The customer's own part carriers are placed in the machine racks which circulate continuously on a conveyor. Accordingly, they remain in the system while part carriers are loaded and unloaded, and are picked up by the transfer unit in defined positions. Every load has its own punch card determining the part-specific cleaning program. For a future automatic program selection, UCM has prepared the system so as to support the use of RFID chips. 'Integrating the RFID functionality is not yet required as we get along with two cleaning programs at this point', Timo Maier explains. In its standard version the system is capable of storing 16 programs.

To meet the need for high throughput rates, the system is equipped with two transfer units. The first of these moves the load to the center of the line and then returns for the next load, while the second transfer unit handles the flow of parts through the dryer and beyond. 'We've been using this system for about two years now and are very satisfied with the cleaning result. Moreover, the process has become more cost-efficient, not least because of its high availability rate of over 99%', Marius Knoll sums up his company's experience.

Author: Doris Schulz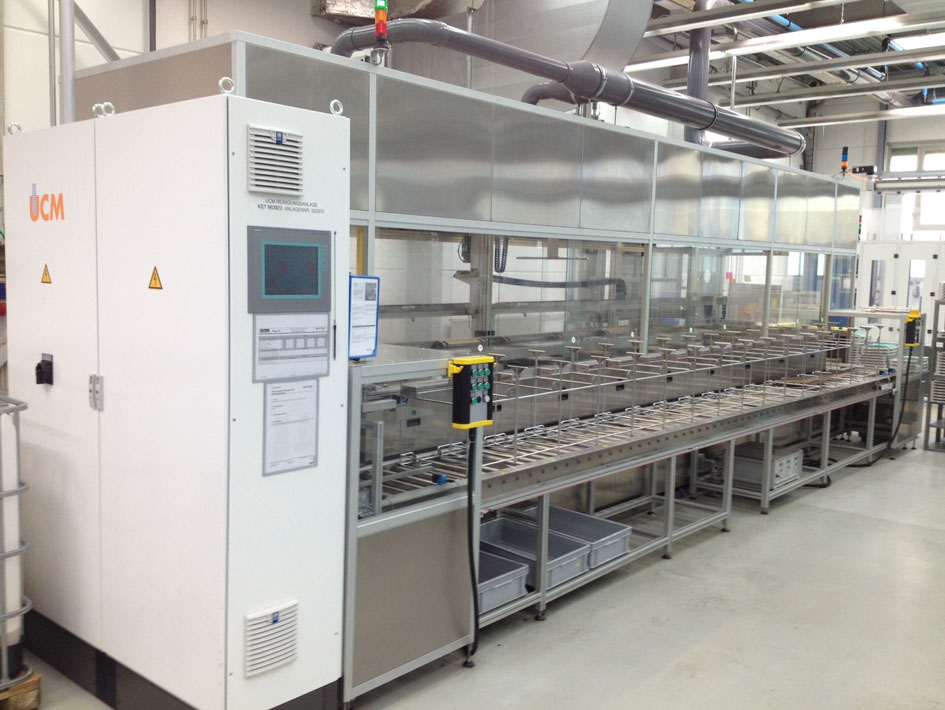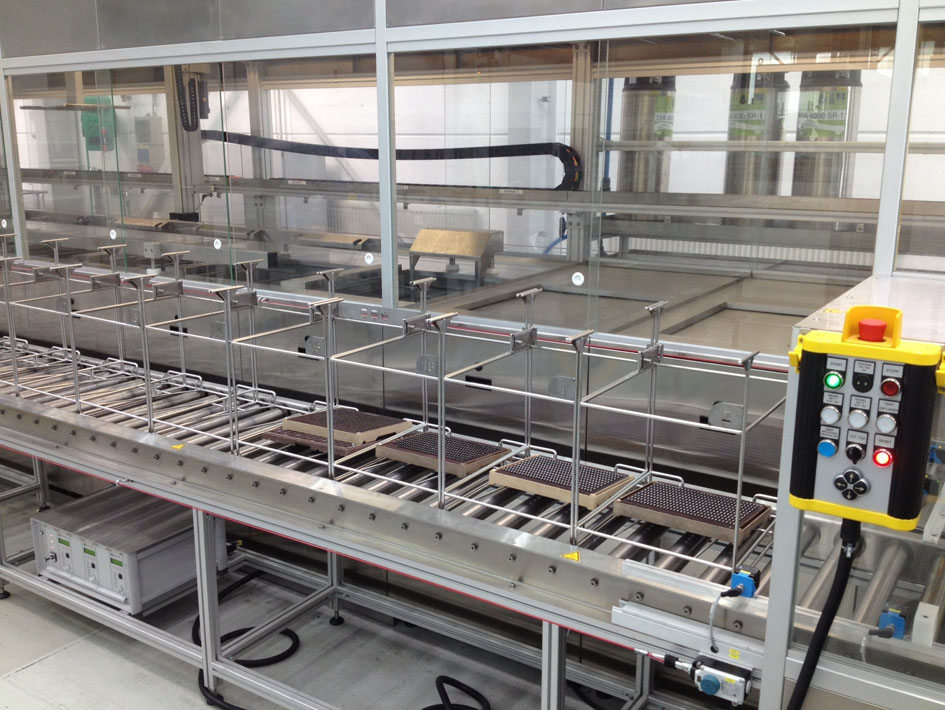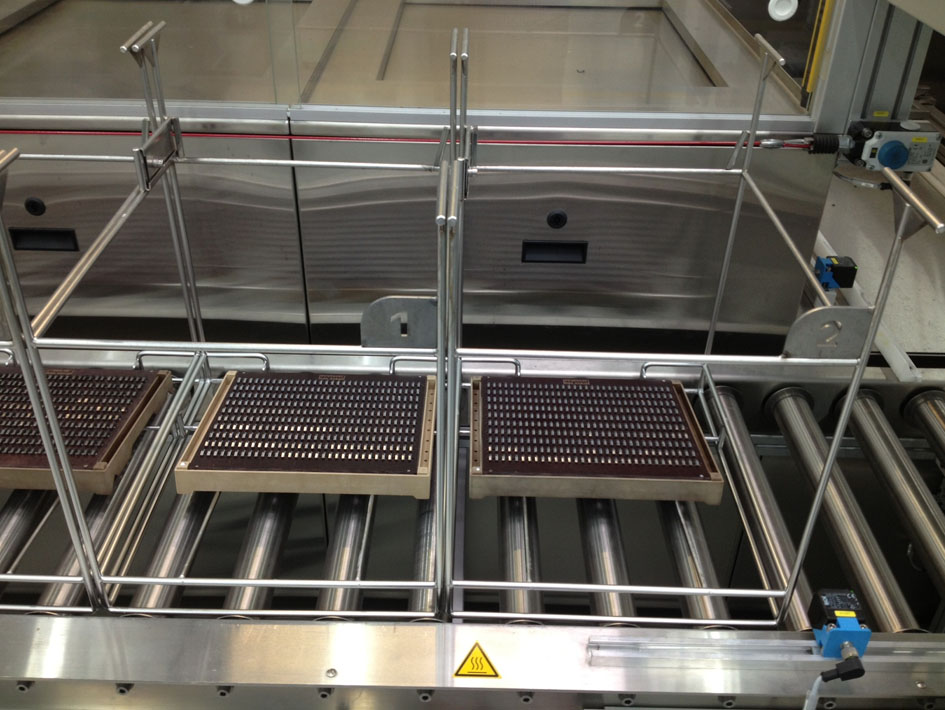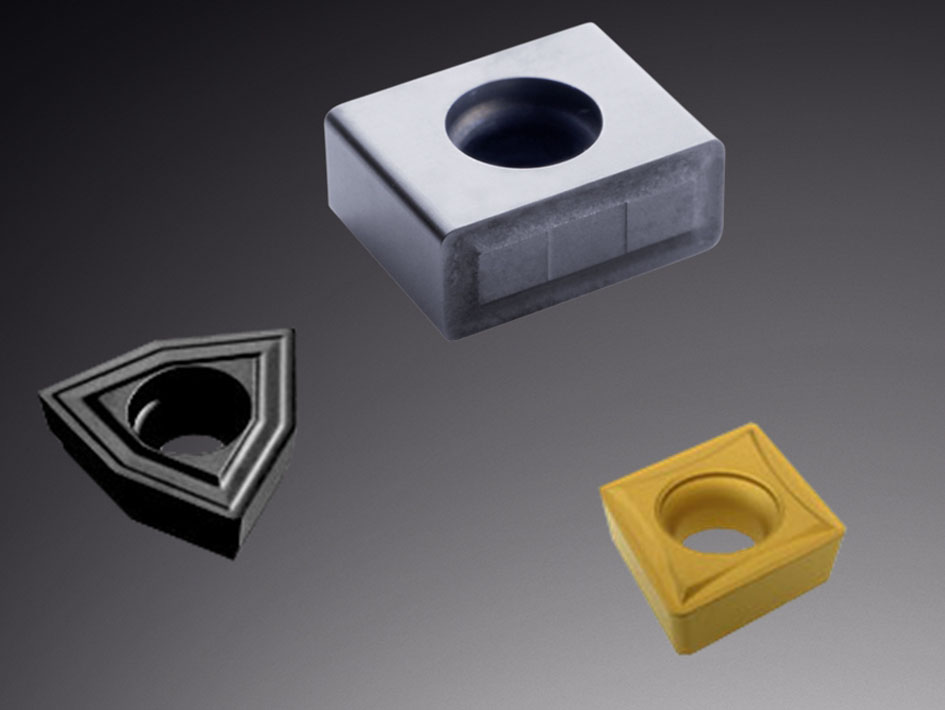 Tools