About UCM
UCM develops and markets products, systems and service solutions for fine cleaning processes with aqueous multi-stage ultrasonic cleaning lines. From customers of the optical and medical industries to manufacturers of tools and precision parts from the High Tech & High Purity sectors as well as the automotive supplier market rely on our technology and our service.
Intro Text
Through the course of time…
2020

UCMSmartLine, the new highly flexible, modular ultrasonic precision cleaning system. In numerous industries and markets, companies are faced with increasing demands regarding the cleanliness of their parts. These can often only be met with precision cleaning processes tailored to requirements. For such applications, UCM has developed the new, cost-efficient ultrasonic cleaning series UCMSmartLine. Based on standardized modules, it includes integrated electrical and control systems for cleaning, rinsing, drying, loading and unloading processes, as well as a versatile transport system. The modules can be configured to create customized extendable systems for preliminary, intermediate and final cleaning.

2020

Ecoclean launches its new service app which optimizes communication for its customers worldwide. Simple, fast and direct way to customer services. Whether it's a question about a maintenance job, a technical problem or a spare part that's needed – the new service app for IOS and Android makes it easy to contact the Service team directly at the relevant Ecoclean branch. The two-way real-time connection via chat function and video telephony with live image transmission allows problems to be solved both quickly and efficiently

2018

Established as ONE Group
The SBS Ecoclean Group finalized the carve-out process of integrating 100% of the Industrial Parts Cleaning & Surface Processing business unities. The Group employs a workforce of around 900 at its 12 sites in nine countries worldwide, including two Centers of Competence in Germany – Monschau and Filderstadt. Global for global – local for local: The brand Ecoclean stands worldwide for Parts Cleaning Solutions & Surface Processing. UCM is the trusted established brand and provider of aqueous fine and ultra-fine cleaning. With Mhitraa, our subsidiary in Chennai (India), the SBS Ecoclean Group shows its flexibility to act as global provider of high-technology, as well as a local provider according to broad knowledge of local specifications and customer needs.

2017

Dürr Ecoclean becomes Ecoclean!
In the course of the previous owner change, the Ecoclean Group from now on acts as an independent company group and is launching a new, fresh and modern corporate design with a large-scale marketing campaign at parts2clean in Stuttgart. Another highlight of the show is the Ecoclean SCARA Manipulator, which is demonstrated in a real environment using virtual reality technology. The globally active group of companies thus underpins its position as a global technology and market leader in the field of industrial component cleaning and surface finishing.

2017

As a strategic investor, the Chinese Schengyan Blue Silver Group (SBS) takes the majority of the Dürr Ecoclean Group as of April 1st 2017. Ecoclean will operate as an independent company group in the future. The strategic goal is to further develop the Ecoclean Group in the international market and to expand activities in the field of industrial component cleaning and surface treatment.

2016

The 500th plant is installed at a manufacturer of precision optics, which is concerned with the cleaning of sensitive lenses and prisms before coating. The manufacturer's technological requirements are taken into account by means of intelligent monitoring of the basket refeed and process-stable precision cleaning before the coating process.

2014

UCM is further expanding its technology leadership by delivering a highly automated precision cleaning system. For a world market leader in the field of tools and cutting solutions, UCM designs an eleven-stage ultrasonic fine cleaning system that enables robotic loading as well as unmanned operations and significantly improves profitability and working conditions for employees.

2013

In 2013, in the 20th fiscal year, UCM AG realizes a new production site as well as the reconstruction of the existing building. The groundbreaking ceremony for the new building was completed in March 2013, and the new production site was put into operation five months later. In the middle of September 2013 the reconstruction of the existing building, which included additional offices and meeting rooms, a lounge, extended storage areas and an enlargement including modernization of the laboratory.

2012

UCM sets new standards for the cleaning of high-precision EUV components for wafer steppers at a supplier in Southern Germany. Highest requirements for filmic contamination, in particular outgassing, are required in these high vacuum applications. The connection to a clean room as well as the input and output of the goods via a sluice prevent the recontamination of the components. Leading manufacturers from the field of High Tech & High Purity rely on the innovative technology and know-how of UCM AG.

2011

The 400th cleaning machine is put into operation at a renowned Swiss implants manufacturer. Through batch reporting, the manufacturer is given an exact traceability of the parts which are loaded into the precision systems of UCM after finishing process. The cleaning process is qualified and validated together with the customer in close coordination and in compliance with legal requirements.

2009

In December 2009, the Dürr Ecoclean Group became the new owner of UCM AG. In order to further promote the growth and to secure the ownership succession of the founder Rolf Hohl, this step was a promising future. Embedded in an international group and a parent company, which is a leader in the automotive industry in the cleaning sector, UCM AG supplements the portfolio with precision cleaning systems.

2005

UCM installs the 300th cleaning system and continues its innovation campagin in the tool industry at a renowned manufacturer of inserts in Austria. Through a six-stage drying process as well as the continuous automation of the entire process, the machines sets new technological standards.

2002

The premises, office and production in St. Margrethen became too small in the course of time and no longer satisfies the requirements. In 2002, a new plant has been built in Rheineck.

2000

With more than 200 installed machines worldwide, UCM is the leading supplier of ultrasonic cleaning systems for precision cleaning. The 200th cleaning system has an innovative drying concept with infrared and vacuum technology and enables the process-safe cleaning and drying of precision optics before coating for a leading manufacturer in East Germany.

1999

UCM can further expand its market leadership and wins the first customer in the field of medical technology. A leading manufacturer of inhaler components uses a UCM transfer system to realize the sophisticated precision cleaning of filigree components before assembly. In close cooperation and in compliance with the FDA regulations, the cleaning process is qualified and validated together with the customer.

1997

Constant growth of UCM AG proves the installation of the 100th ultrasonic cleaning machine at a manufacturer for design fittings in Central Germany. Due to a smart chaining of the cleaning system with the subsequent coating process, the system enables a time- and cost-efficient component handling.

1996

In 1996, the company is relocated to larger premises in St. Margrethen.

1995

The 50th ultrasonic cleaning system is installed at a renowned manufacturer of lenses. Based on a lifting system, the UCM machine enables precision cleaning before coating of the lenses for a North German ophtalmics manufacturer.

1993

UCM AG was found in 1993 in Au, Switzerland. Due to many years of experience in the construction and sale of ultrasonic cleaning systems, UCM AG is positioning itself very quickly and successfully in the market. Renowned companies from Switzerland and abroad become satisfied customers. In these first years, the great commitment of the employees laid the foundations for future growth.
+
-
History
For a reliable and successful future…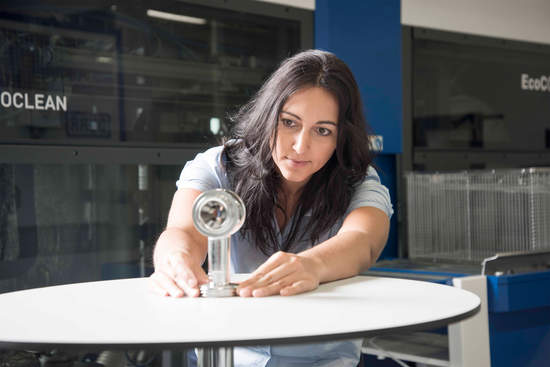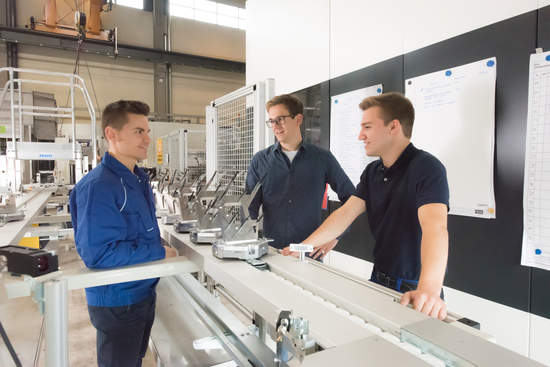 Mission & Vision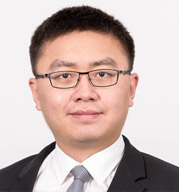 President of Administrative Board UCM AG, Switzerland
Dr. Yu joined SBS Ecoclean Group since 01.01.2017 as Group CFO. He is responsible for all Finance and Control related aspects of the Group as well as Group Compliance, HR/Organization and Group IT. With effect from April 17, 2023, Dr. Zhisen Yu has been appointed to the company management as commercial managing director of Ecoclean GmbH. Additionally, with effect from October 13, 2023, he was nominated as Managing Director of SBS Ecoclean GmbH (Headquarters of the SBS Ecoclean Group).
Born in 1983 in China
Granted with Dr. rer. oec. in 2013 in Germany
Joined SBS Ecoclean Group in 2017
Responsible of all financial issues of the Group as well as Group HR and Group IT
Group CFO, SBS Ecoclean Group
Member of the Management Board of Ecoclean GmbH, Germany
Managing Director of SBS Ecoclean GmbH, Germany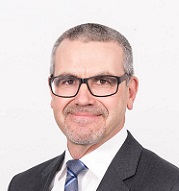 Administrative Board UCM AG, Switzerland
Michael Förster has been with Ecoclean for more than 30 years. In November 2010 he took over the position as Chairman of the Board of Management of today's Ecoclean GmbH. Michael Förster is in charge has been in charge of the automotive business of the Ecoclean Group in Europe and Asia and responsible for Precision Cleaning and Surface Processing worldwide.
Born in 1962 in Belgium
Joined Ecoclean GmbH Monschau in 1987
Chairman of the Board of Management of Ecoclean GmbH, Germany since 2010
President of Ecoclean Technologies SAS in France, Managing Director of Ecoclean Technologies spol. s.r.o. in the Czech Republic, Member of the Supervisory Board of UCM AG in Switzerland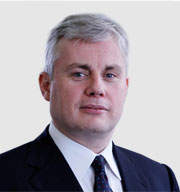 Administrative Board UCM AG, Switzerland
Since April 2017 Mr. Bjørn E. Frivik has been a member of the Administrative Board of UCM AG in Switzerland.
Born 1964 in Trondheim, Norway
Graduated from MSc Trondheim Norway (1990) and MIEM Milano, Italy (1991)
Since 1992, he has worked in various positions at Siemens (Digital Factory, Process Industries and Drives, Building Technologies), PwC and Wema System AS (Automotive)
Foundation of Caprity Advisory AG in 2016 (strategy and M & A consulting)
Since April 2017 on the Administrative Board of UCM AG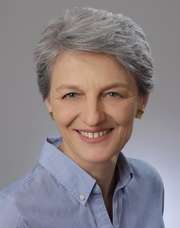 Managing Director & Chief Financial Officer UCM AG
Marion Tornes has been Chief Financial Officer of UCM AG since 2019 and took over the position of Managing Director on April 1, 2023.
Born 1962 in Canada
After studying business administration at the Munich University of Applied Sciences, she held various financial positions in international corporations in the IT industry
Joined UCM AG as CFO and member of the Management Team in 2019
Management
Certificates
In an effort to constantly improve and develop our processes, we regularly have the efficiency of our processes and management systems checked and certified.

Quality Management
UCM stands for excellence in product quality and reliability in the execution of our projects. Our quality is based on the consciententiousness of our staff combined with a positive working environment. This includes monitoring our products, operating procedures and processes with the aim of improving them. The implementation of our quality principles in production and project execution is governed by the UCM Standards and the UCM Quality Management System.
Environmental Management System
UCM is a mechanical and plant engineering group and a global market leader. All members of staff at UCM comply with relevant environmental laws and requirements. These demonstrate how committed we are to adhering to the group's environmental and quality related principles:
Products are adapted as soon as possible to comply with changes in the legal framework (legal certainty)
Use of low emission products to minimize sound, air and water emissions
Resource saving products to minimize use of fresh and waste water, energy and materials
Making full use of recycling facilities
Keeping the amount of waste produced to a minimum
Environment & Quality
General terms and conditions of purchase
Below are the UCM general terms and conditions of purchase, delivery and installation.
General Terms & Conditions