Our Network –
Qualified partners for your cleaning process
We would like to acknowledge our many partner companies, which consistently support us in delivering the best performance for your components cleaning tasks and surface treatment.

In addition, we provide you with interesting sources and websites that provide comprehensive information on all aspects of industrial cleaning technology, cleaning chemicals and parts handling.

Bernd Olschner GmbH, based in Moos am Bodensee, is a member of the internationally active company for the production of chemical cleaning agents for cleaning in optics, metal industry, surgery / implants, watch- and jewelry industry.
http://www.bernd-olschner-gmbh.com

The Association represents the interests of the industry and serves 1,350 companies and 54,500 employees. It is committed to rapid patient access to innovation and high-quality standards. Swiss Medtech also initiates specialised training programmes, challenges rising levels of regulation, and pushes for free trade and fair tariffs. Together with its specialist groups and partners, the Association is committed to favourable conditions and to an attractive setting for research and other professional activities within Switzerland. Swiss Medtech supports and advises its members on regulatory, legal, and collective bargaining issues, and provides regular updates on the latest economic and political developments. Further activities include organizing events and meetings - such as the Swiss Medtech Day. Networking within the industry will also remain an important focus of the association.
https://www.swiss-medtech.ch/de/web/swiss-medtech-website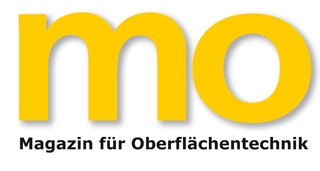 The trade magazine mo magazine for surface technology provides information on up-to-date topics of functional and decorative surface treatment of metals, plastic, glass and wood. Through its exclusive articles, background reports, reports and product information mo magazine for surface technology offers trade orientated information for the professionals and decision makers.
http://www.mo-oberflaeche.de/
Nerling Systemräume GmbH in Renningen plans, supplies and maintains fully-equipped cleanliness laboratories for the testing of component cleanliness according to VDA19.1 and advises on cleanliness zones according to VDA19.2.
https://www.nerling.de/englisch/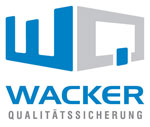 Wacker Qualitätssicherung is reliable for quality assurance since the 90s. The company is primarily focussed on automotive and engineering industries. In addition, the medium-sized company is specialized on industrial part-cleaning as an important quality assurance complementary services. Another business area in close cooperation with clients is the pro-active prototyping.
http://www.wacker-qs.de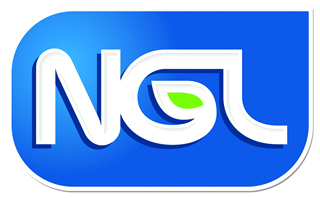 As experts in the chemistry of precision cleaning in industrial environments, NGL Cleaning Technology SA puts at your disposal its « Swiss know-how » and bring you tailored solutions, respectful of the workers and the environment.
NGL formulates, manufactures and offers technical solutions with high added value for inter-operational cleaning and surface preparation in the industrial environment and water treatment.

When it comes to water treatment for industrial and business applications as well as for laboratory and medical technology applications, EnviroFALK ranks up among the top addresses. Our experts provide solutions for the treatment of process water, pure water and ultra-pure water which are optimised to suit your needs and applications. Over and above this, EnviroFALK offers a comprehensive range of services, including regeneration of ion exchange resins.
Weber Ultrasonics AG develops, produces and markets solutions and components for the industrial deployment of ultrasonic technology. It specialises in cleaning, welding and cutting with ultrasound as well as other special fields of application. The company is certified in line with DIN EN ISO 9001 and has already won multiple awards for exemplary corporate governance. The family-run medium-sized company with its headquarters in Karlsbad, Germany, employs more than 130 employees worldwide. Weber Ultrasonics AG has subsidiaries in the USA and Asia as well as Weber Entec GmbH & Co. KG based in Waldbronn, which specialises in ultrasound-based technology for biogas and sewage treatment plants.
http://www.weber-ultrasonics.com

ICT is the supplement of ipcm® dedicated to industrial cleaning, metal polishing, mass metal finishing, super-finishing, shotpeening, and surface preparation in general. ICT provides success stories and technical case-studies about the application of new technologies, technical articles covering all aspects of industrial parts cleaning, industry news and market overviews. Its readership is made by Decision-Makers of OEMs, manufacturers of components for different industrial fields, and metal finishing shops which have to provide a high cleanliness level to their parts. In addition ICT is read by research institutes, university centres and laboratories.
http://www.myipcm.com